2018 MOONEY ACCLAIM ULTRA For Sale In Locarno, Ticino Switzerland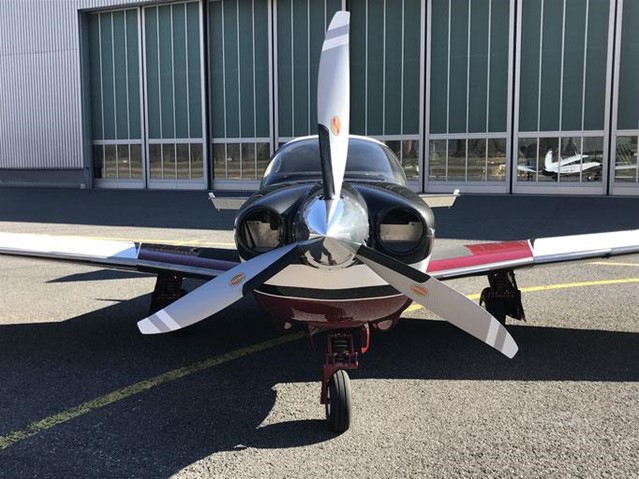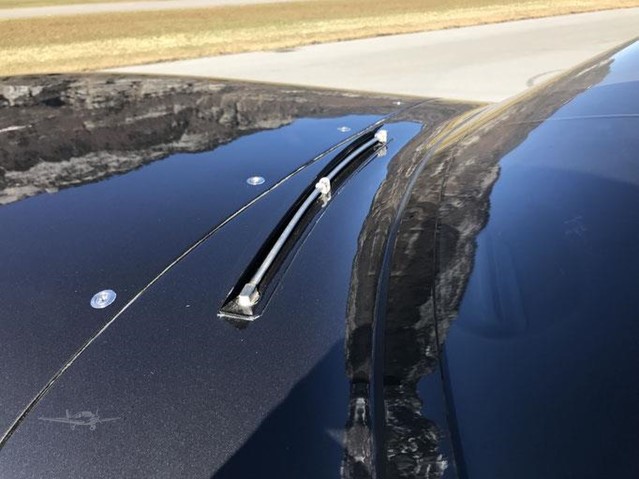 Shipping Information
Shipping Details:
Shipping Available
Description
Fastest Single Engine Piston Aircraft in production today, with pilot and copilot doors!
Ideal travelling machine

Private aircraft in as new condition!!!

Fully equipped with all you need, FIKI TKS Anti Ice for Flight Into Known Icing Condition
Always hangared and no damage history

Specifications subject to verification by purchaser
Specifications
General
Based at
Mollis Switzerland
Airframe
Airframe Notes
Private Aircraft, one owner since new, located in heated hangar in Switzerland
No damage history, TKS De-Ice System
Engine
Engine Time Between Overhaul
2000
Props
Prop Notes
3 bladed shimitar propeller with TKS de-ice
Avionics
Avionics/Radios
Garmin G1000 NXI
Garmin GFC700 Autopilot
Synthetic Vision
Terrain Warning
XM Weather and Radio (US Only)
MFD Jeppesen Charts (according Subscription)
Vertical Nav - Enroute and Approach
Garmin GDU 1054, 10" Primary Flight Display, three axis flight Dynamics, air speed, altitude, VS, HSI
Garmin GDU 1054, 10" Multi Function Display
Garmin GDC 72, Integrated Digital Air Data Computer
Garmin GRS 79 Solid-state Altitude and Heading Reference System
Dual Garmin GIA63, Integrated radio modules with IFR approved WAAS GPS, VHF Navigation with ILS and VHF com with 16 Watt 8.33 kHz
Garmin GMA 1347 Audio Controller with Intercom
Garmin GTX 345R Transponder ADS-B In/Out
Garmin GEA 71 Airframe / Engine Interface Unit
Garmin GDL 69 A Satellite Data Link, Weather Radar, Satellite Text, Graphic Weather Data Link and Audio Infotainment (Operaple in North America only)
Garmin GFC 700 fully integrated Autopilot with Flight Director
Garmin GTS 800 Traffic System (Displayed on MFD)
KN63 Remote DME
ELT Artex ME 406
Additional Equipment
Flight Into Known Icing (FIKI)
Yes
Additional Equipment
100 USG Fuel Capacity
Fiki Anti Ice Known Ice Protection (TKS)
Oxygen System

Hot wire Plugs for Bose all occupants
Precise Flight - Speed Brakes
Precise Flight - Oxygen System (77.1 Cubic Foot)
Second Alternator Stand-by, Dual Bus System
Fuel Capacity - 100 USG useable
Leather Seating
Airbag seat belts, Pilot and Co-Pilot seats
Xenon Landing and Taxi Lights
Dark Tinted Rear Side Windows 45%
1.5" Rudder Pedal Extensions
Precise Flight X3 Demand System for all Stations
Exterior
Exterior Notes
Original white with dark red and black accents, 10/10
Interior
Interior Notes
Brown leather interior, 10/10
Inspection Status
Inspection Status
No damage history
Always hangared
Useful Load 857 Lbs
2 ea 50 USG Fuel Tanks
All SB's Complied With
Annual inspection in January 2021
Specification subject to verificatin by purchaser
*Notice: Financing terms available may vary depending on applicant and/or guarantor credit profile(s) and additional approval conditions. Assets aged 10-15 years or more may require increased finance charges. Financing approval may require pledge of collateral as security. Applicant credit profile including FICO is used for credit review. Commercial financing provided or arranged by Express Tech-Financing, LLC pursuant to California Finance Lender License #60DBO54873. Consumer financing arranged by Express Tech-Financing, LLC pursuant to California Finance Lender License #60DBO54873 and state licenses listed at this
link
. Consumer financing not available for consumers residing in Nevada, Vermont, or Wisconsin. Additional state restrictions may apply. Equal opportunity lender.
Aviation's Most Powerful Operating Cost Analytics Tool In A Single App
Aircraft Cost Calculator enables users to determine the true operating costs of 500+ aircraft and helicopters in our database.
Get Aircraft Operating Cost Reports Now
Detailed Aircraft Information
Aircraft Performance Data
Payment Schedule
Annual Fixed Costs
Annual Variable Costs
Hourly Cost Analysis
Annual / Monthly Budgets